PTSD Counselling and Trauma Therapy in Milton Keynes
Future-Edge Therapy are specialists in treating PTSD, trauma, anxiety, stress and grief recovery for people across Milton Keynes and the wider Buckinghamshire area. Our experience has led us to believe we need to move away from traditional 'talk therapy' and the result has been the creation of the Integrated Therapy System (ITS), which combines dynamic, cutting-edge, and tailored techniques such as Brainspotting, EMDR, FLASH EMDR, IEMT, Kinetic Shift, Hypnotherapy, TimeLine Therapy and NLP. Bonita has worked with clients from Milton Keynes for many years now and, with the best track record within 20-30 miles of our base in Bedford, it's no wonder people are willing to make the short journey to come and see us.
Finding the right support is extremely tough, especially when you're not an expert in psychology yourself. Understanding how to battle your inner demons and come out the other side stronger can be almost impossible if you feel alone.
It is absolutely essential to find someone you respond well to and can build rapport with. You need to work with someone who understands you, and who has a variety of methods for helping people get their lives back on track. We all respond in our own unique way to different methods, and it's up to the therapist to work out what's going to work for you.  
Clients throughout Milton Keynes and the Home Counties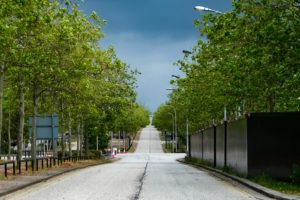 Bedford Heights, where we operate, is easily accessible from Central Milton Keynes. Our location is ideally placed; only 20-25 minutes in the car, along the A422, is all you need to get to us. You can always drop in for a chat without committing to anything upfront, too; we would encourage you to take that first step and make the first contact, we are always delighted to see new faces and start new conversations. We are currently offering sessions remotely and face-to-face in our COVID-19 safe office. 
With over 23 years of experience in the world of PTSD and trauma therapy, and countless clients from across the local area, including Bedford, Northampton, Milton Keynes, and the surrounding areas, we really are perfectly placed to help you get things back on track. 
Get in touch with us for that initial conversation, and let's see how we can help you out. 
Getting in touch
Check out our Google Business profile to check out our reviews, while you can also view our testimonials for some more detailed feedback. 
To get in touch with Future-Edge Therapy, and to start your conversation, simply call us on 07970 011235 or fill out one of our online contact forms. We look forward to helping you rediscover yourself.