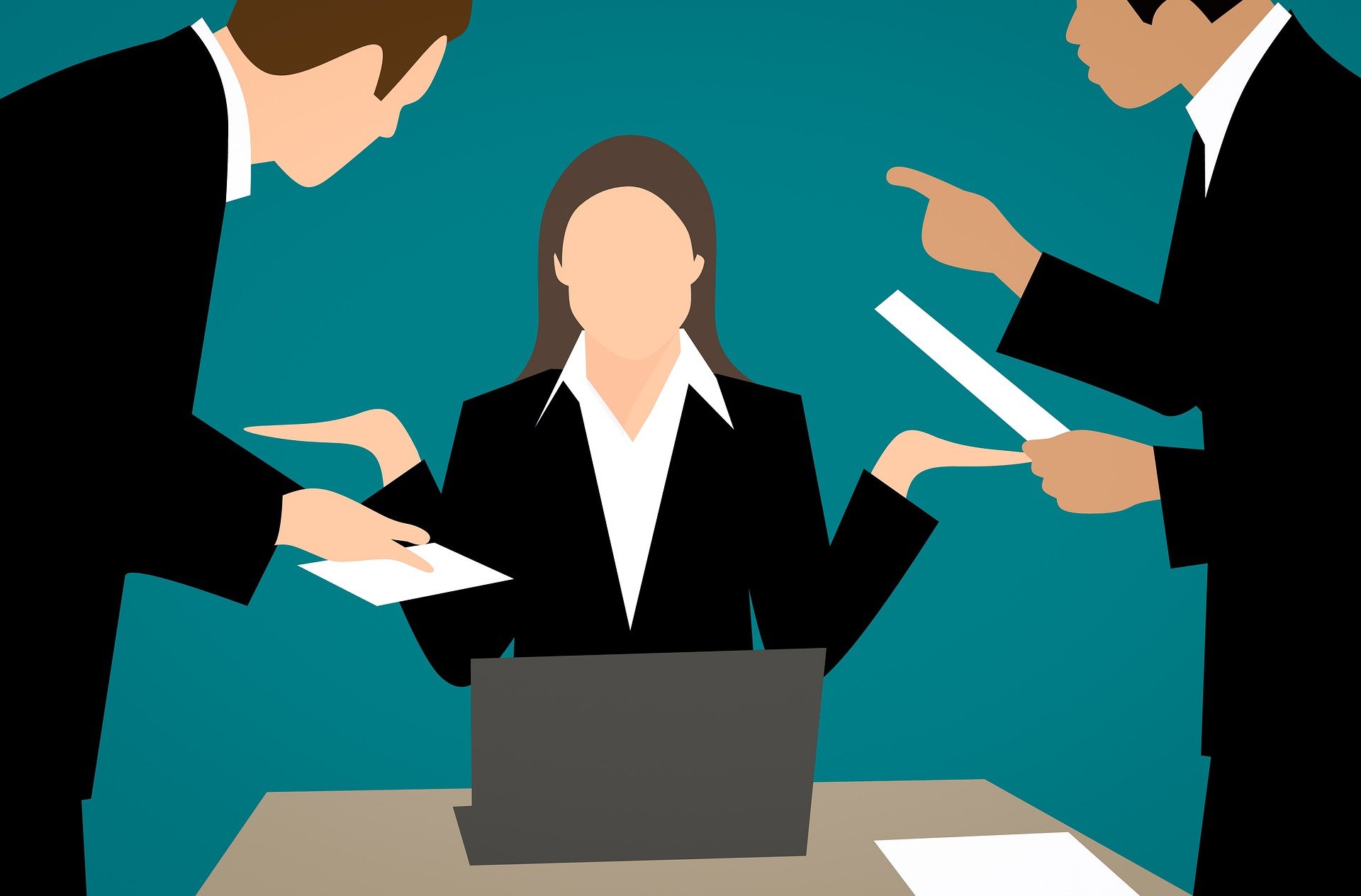 25 Jul

How To Support Your Employees' Mental Health
How To Support Your Employees' Mental Health
It is a safe bet that the workplace is a difficult place to be when employees are having a bad day. But maybe it is time for that to change. So much of our lives are already tied to our workplaces; our sleep cycles, our commutes, our social circles and more. As workplace stress can be high at the top of the list of mental health issues, perhaps it can be one of the best places to improve and support employees' mental health.
Just like an illness can spread throughout a work place, mental health can also be contagious. It is possible for employees, especially managers, to "spread" cognitive, social, behavioural and emotional patterns to their peers. Humans are social creatures, and they quickly attune to one another's emotional state.
However, there is some good news! You can also pick up on positive emotional states and culture practices. That's why supporting employees' mental health is critical to the growth, productivity, and innovation of your workplace.
Ways To Support Your Employees Mental Health
Training Managers
It is important that managers can spot the signs of emotional distress in their employees. It is no longer acceptable to pretend mental health issues at work don't exist- it's not going to help. If people are pretending that they are 'okay' it is most definitely going to impact their enjoyment and productivity at work and how much of themselves they can put into it.
By training managers and giving them the knowledge on how they can support their employees, it can ensure that they are able to put closer to 100% into their work. Managers must be able to make their employees feel like they won't be judged and are listened to. They will be able to suggest the best steps to take, whether this is by signing off on a mental health day, offering flexible working hours, allowing for more time on a project or a referral to an EAP (employee assistance programs).
If there is no money in the budget for investing in training, there are other options. Mental health employee resource groups are low cost and will help to increase awareness, build community, and offer peer support.
Mental Health Training
It is simple and easy to just offer employees access to therapy and mental health services, but this cannot be enough. Teaching managers the signs of depression, anxiety, and other common mental health conditions and how to intervene appropriately is very important in addressing the mental health of employees. If employees feel like they have an open line of communication with their managers, it can help to reduce the stress of employees by building trust and maintaining confidentiality.
Mental Health Resources
Provide your employees with mental health resources such as EAPs and coaching. EAPs are benefit programs that are designed to help employees deal and resolve any issues that could impact their lives. These aim to address issues before they start to impact the employee's performance at work. These can be under-used by companies even though they can reduce employee absences and workplace distress.
Coaching can provide employees with personal and professional support with a similar investment. It can be used to measure mindsets, behaviours, and outcomes. This can often result in improvements in self-understanding and help lay the groundwork for mental wellness.
Check-in With Employees
With so many people now working from home, it is even more important to check in with your employees on a regular basis. The signs that people are struggling are even harder to notice when you aren't face to face with them in the office every day. Check-ins go beyond simply asking how they are doing. It is important to ask specific questions about what support would be helpful. Listen, encourage questions and concerns but be careful to not be overbearing. You won't always know what to do or say if an employee says they are struggling. But employees knowing that they are in a space where they can be heard and valued is what really matters.
Promote Well-Being
You could encourage employees to make small changes to regular business life, such as walking meetings and celebrate healthy self-care habits. Managers and supervisors should model healthy behaviours and set examples of good work life balance, taking time to care for their own mental health. Share with your employees that you are going for a midday walk or prioritising staycations (with your emails off!) so you don't burn out. Make sure that your team knows that as a company you value their well-being just as much as their productivity.
Reduce Stigma
There has always been a stigma around mental health and many people feel embarrassed to admit that they are struggling with their mental health. However, communication around mental health is improving. Ensuring that your company communicates well with your employees and are open to conversations regarding mental health and well-being is essential.
The stigma around mental health decreases if people, especially those in positions of influence, share their experiences. As a leader, if you are open and honest about your own mental health and well-being, it opens the door for employees. Managers describing their own challenges, makes them appear human, relatable, and approachable. If your employees feel like they can be completely honest with their managers, colleagues and team will boost camaraderie and retention. Employees need to know that everyone has off days.
Why Should You Support Your Employees' Mental Health?
Supporting your employees' mental health will benefit both the work environment and your goals as a business. Here are some of the many reasons why it is important to prioritise and promote workplace mental health:
Return on Investment
The effects of depression, anxiety and other mental health issues of a workforce can cost a company a fortune in lost revenue. It has been found that there can be 4x return on investment of money spent on mental health care.
Better Retention
The wellness and mental health of employees won't just be tied to performance. If an employee feels like their employer supports their mental health and well-being, it has a significant impact on retention. Employees who feel like their company cares and values them, are more likely to want to work for you. Low staff turnover has many benefits for a company, it can increase productivity, provide better customer experience, increase revenue and further improve employee morale and experience.
Improved Creativity
Stress and anxiety can have a negative impact on creativity and innovation. People find it increasingly difficult to do creative work when they are faced with mental health challenges and must exert more effort to do it.
Increased productivity
Performance at work can be impacted by many things and mental health is one of them. Challenges with anxiety, stress or other performance-related mental health issues are likely to impact employees' work. Pressure does not necessarily increase performance and it is now becoming better understood that stress can create more stress. People aren't pressed into doing their best work, they are empowered and encouraged.
What Work-Related Factors Can Harm Mental Health?
Low Levels of Support for Employees
Employees can be made to feel overwhelmed and unmotivated if they are faced with obstacles or lack of resources. It is the role of the manager to ensure that they are helping their employees with these kinds of issues. For example, managers should always be available to show employees how to complete any tasks they are unclear about. Support them during these kinds of tasks by being available and approachable.
Performance Pressure
In the past, workplaces have put unreasonable pressure on employees to constantly perform at peak levels. This often leads to increased work hours, added stress and emotional exhaustion.
Inadequate Health and Safety Policies
Health and safety policies in the workplace are designed to protect the well-being of employers, employees, visitors and customers. For example, a general policy may include consulting with employees on day-to-day health issues or demonstrating a commitment to safe working conditions. If the workplace has poor health and safety policies, it can cause many issues including decreases in employee mental health.
Poor Communication and Management Practices
If there is poor communication and practices between management and employees, it can create a strain on relationships. This can increase workplace stress and cause poor mental health and well-being. It is therefore important to encourage engaging communication and good manager-employee relationships.
Future Edge Therapy
If you are a business owner, director, HR manager and are looking for support on the mental health and well-being of your employees, Future-edge Therapy can help. We offer specific counselling and bespoke therapy for employees supporting their mental health in the workplace. It is becoming more frequent that businesses are experiencing high levels of absenteeism and are not able offer the specialist support that their employees may need. We have offered services for cases that include personal injury claims, Post Traumatic Stress Disorder (PTSD), abuse, stress, grief, depression, victimisation, bereavement and those subject to legal proceedings.
If you would like more information, please get in touch with us on 07970 011235 or fill out our online contact form.