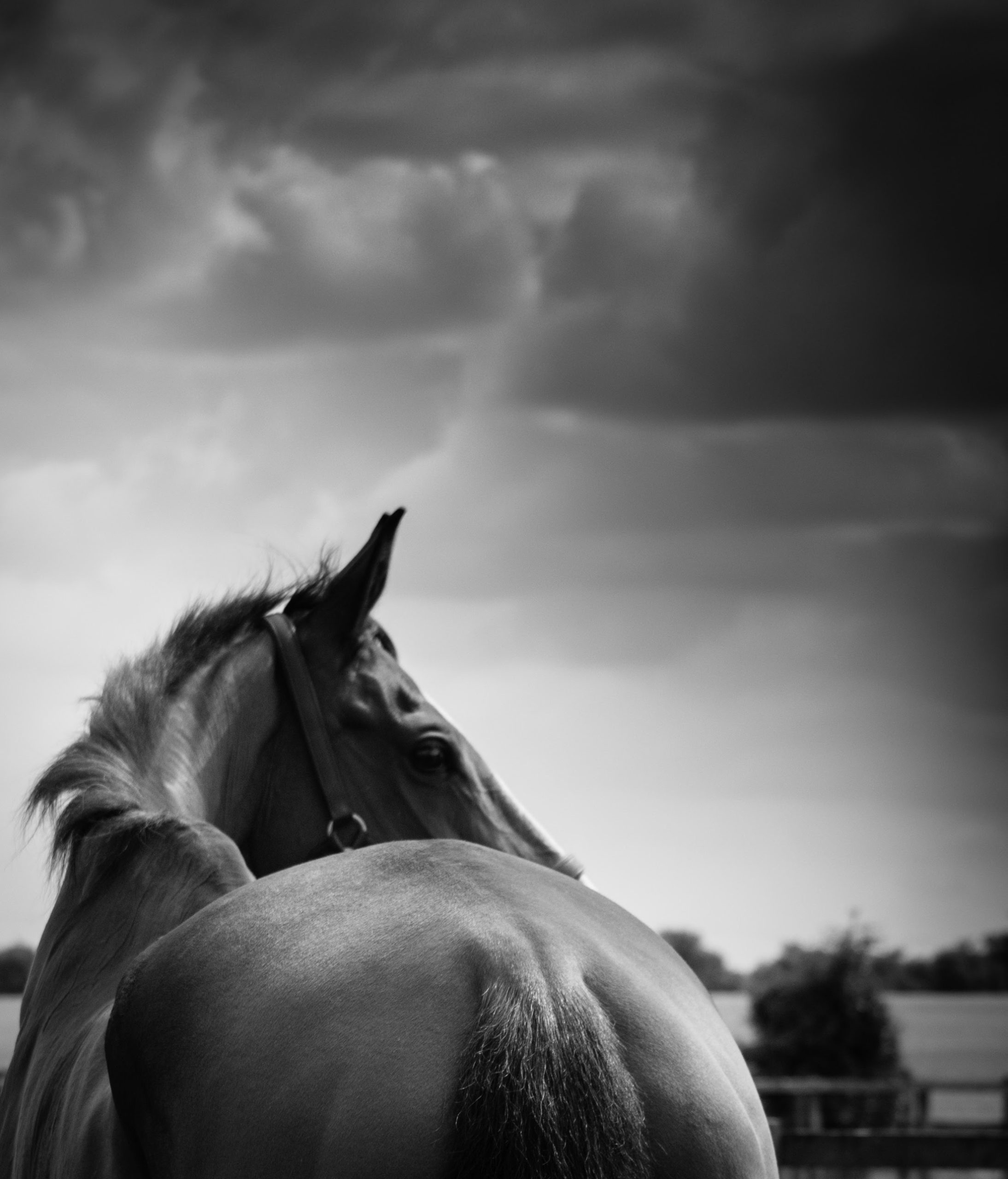 28 Aug

Overcoming a Trauma
Understanding & Overcoming a Trauma
Not many people understand the impact trauma can have on an individual or even understand what trauma is.
Multiple traumas can affect our riding in different ways, requiring a multi-disciplinary approach to support complete recovery.
When working with clients it is important that I get a deep understanding of who they are as a person, so that I can support them in the best way possible. We spend time exploring the elements that make up their personal, professional, and riding lives so I can pinpoint the root cause of their riding anxiety.
This way we can work together to fully address the issues and push forward to a positive and anxiety-free future. Sometimes clients come to me with a noticeably clear trauma or event in their personal or riding lives that have had an impact on their confidence – for example, a fall, injury, or personal bereavement. For other clients, there may be a combination of traumas that have to be 'untangled' to aid full recovery.
Case Study: Sarah (age 47) – Working Mum of 2 & Amateur Eventer
Sarah came to me following a road accident where she and her horse had been hit by a car while out hacking. Although Sarah and her horse sustained only minor injuries, her confidence riding out on the roads had all but diminished and Sarah had gone from a positive rider, happy to hack alone, to someone who avoided road work at all costs.
As I worked with Sarah, we also discussed the separation and divorce that she was also going through. Although her road accident had a clear impact on her enjoyment and confidence hacking, her divorce was causing more complex issues, particularly when eventing and jumping. This, in turn, led to feelings of inadequacy, stress and guilt as Sarah came to terms with her new life, being a single mum and juggling her career, horses and family.
We took time to unravel the various parts of Sarah's life so that I was able to help her overcome her anxieties. It is always important to me to build a genuine and solid rapport with clients.
As a therapist, we need to delve deep into rider's conscious and subconscious minds to literally re-set their thinking. Because of this, it is important to me that my clients are relaxed, have a good rapport and have full trust in my professional ability.
As Sarah explains, her riding and personal life were at a point where she needed extra support: 
"I was completely 'lost' with my riding. Over a short space of time, I went from a capable experienced rider, competing at affiliated dressage, BE 100+ and 1m10 show jumping competitions, to someone who was terrified of going anywhere near the road for a simple hack.
I literally froze, felt sick, had sweaty palms, couldn't breathe and felt like I was going to fall off my horse. I also had nightmares about falling off or being hurt on the road again. This sense of fear was disturbing and very new to me, something I just could not get my head around. Following on from the accident, my personal life was going through major upheavals, with an unamicable and lengthy divorce. This also had an impact on my riding, as I found that I was unable to deal with and process competition stress.
I would arrive at an event feeling sick and these feelings would get worse during the day. I would become a mixture of tearful, nervous, and incredibly snappy to anyone coming to help and support me!
I'd get through the dressage phase, but by the time the showjumping and cross country came, I was in bits.
For the first time in my life, I felt a real feeling of wanting to run away from the situation but was also frozen by fear. I would sit in the lorry thinking of all the 'what if's' unable to remember courses, worrying about falling, hurting myself and not being able to look after my children. You name it, I felt it.
Often, I would withdraw and go home, but then suffer feelings of self-loathing and inadequacy. My feelings made me withdrawn from my 'horsey' friends. I felt ashamed that I couldn't compete without fear, felt angry with myself for wasting time and expensive entry fees, letting my horse and family down and upset that I couldn't just 'kick on' and get over my worries.
I discovered Bonita's work via a mutual friend and approached her for help after hearing several other recommendations. Bonita sounded ideal as I wanted to work with someone who could support me with traumas in both my equine and personal life. In our first session, I arrived wondering if I should sell my horse and focus on my new single life. I couldn't see a way forward and my riding nerves were also having an impact on my daily, personal and professional life as I became more anxious, unconfident and stressed."
How We Beat Sarah's Trauma
It was clear from the outset that Sarah had two key traumas to work through, her accident on the road and the stress and anxiety caused by her very unamicable divorce. We spent time talking through the range of feelings that she was experiencing, but also the physical symptoms of the anxiety, such as, breathlessness, panic attacks, depression, and dizziness. Sarah was at a point where she was not able to process her trauma and deal with the associated anxieties.
As she metaphorically described it:
"My stress and anxiety felt like water dripping into a bucket that contained my life. I got to the point when the bucket was full to the brim. I just couldn't process the stress and it was overflowing and out of control"  
Within my practice, I use an integrated range of therapies that are tailored to each client. Firstly, we work to bring anxiety levels down and I teach clients techniques to manage feelings and symptoms of anxiety. It is important that each client has strategies to use when they begin to feel worried or anxious as this is essential for their full recovery. This can be as simple as breathing exercises and visualisation but also ensuring they are looking after their bodies by eating and drinking nourishing foods that will support their minds and mood.
When working with Sarah it was interesting to see how she could see a clear correlation between her road accident and her riding anxiety but found the impact of her divorce stress harder to work through. Sarah had come from a culture of 'get back on the horse, and get on with it', she found it hard to accept that her divorce was having such a massive impact on her riding, felt weak in acknowledging this,  but was also 'lost' when it came to ways of dealing with what she was experiencing.
Using a range of techniques, we were able to address Sarah's accident and work through the trauma, working on her stress and anxiety levels. Firstly, we had to deal with the raw trauma memories, images and flashbacks associated with the accident and divorce. It was clear Sarah was suffering from PTSD and these had to be systematically broken down and reprocessed by the different parts of the brain. This required an integrated trauma approach and included Rewind Therapy, EMDR, Kinetic Shift and deep relaxation hypnosis to allow the mind to integrate after each treatment.
As Sarah was still keen to compete and restore her competitive edge, we looked at ways of managing competition anxiety including visualisation, breathing techniques and somatic bodywork, which would help the body and mind reconnect. This 'toolkit' of strategies helped Sarah return to competition and manage her daily stresses. Thirdly, we looked at Sara's busy life as a single mum and addressed how she could plan, future think and organise her time so she could compete, work, and raise her children. Essentially learning how to juggle all the facets of her life in a clear and structured way, minimising stress and worry.
Although I don't need to work with Sarah on a regular basis, she still stays in touch and lets me know how well she is doing with her fabulous horses. I have a flexible approach to sessions, and Sarah knows that I am available should she feel she needs support in the future.
When choosing a therapist to work with this supportive rapport is essential. A good therapist can assist you on many levels, so choosing one who has an integrated approach, using a range of therapies and experience of trauma, anxiety and stress is especially important. Always choose a therapist that can help you define clear goals and help you pinpoint your trauma and create a clear strategy moving forward.
I am still amazed at how many riders come to me with rider anxieties and confidence issues but haven't been able to connect a past trauma with their loss of riding confidence or find a therapist they feel can fully support them with the relevant experience. The good news is that it is entirely possible to recover from trauma, which allows an anxiety-free life and for you to enjoy your horse again. Sometimes we need to accept that helping hand, from the right person, at the right time.
Contact Future Edge Therapy
Are you struggling with overcoming trauma or feeling anxious in situations where you previously didn't? If this sounds like what you're feeling or going through, get in touch with our experienced emotional trauma therapists and find out how we can help. Call us today on 07970 011 235, alternatively, you can fill out our online enquiry form, and we'll be in touch.